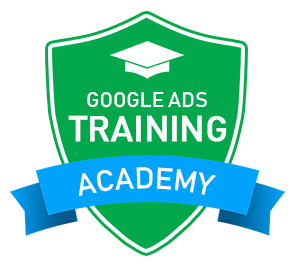 Discover How To Build Wildly Profitable Google Ad Campaigns & Get A Flood Of New Leads Within The Next 30 Days

(*Course UPDATED September 2022*)
!function(f,b,e,v,n,t,s) {if(f.fbq)return;n=f.fbq=function(){n.callMethod? n.callMethod.apply(n,arguments):n.queue.push(arguments)}; if(!f._fbq)f._fbq=n;n.push=n;n.loaded=!0;n.version='2.0'; n.queue=[];t=b.createElement(e);t.async=!0; t.src=v;s=b.getElementsByTagName(e)[0]; s.parentNode.insertBefore(t,s)}(window, document,'script', 'https://connect.facebook.net/en_US/fbevents.js'); fbq('init', '392301774512375'); fbq('track', 'PageView');
src="https://www.facebook.com/tr?id=392301774512375&ev=PageView&noscript=1"
/>
What You Will Learn In This Course
Google Ads Training Academy is a simple, user-friendly online course taught with detailed over-the-shoulder video trainings showing you how to build SUCCESSFUL Google Ads campaigns from scratch. We'll teach you a simple, proven (templated) set-up that you can use to build your Google Ads campaigns to collect more leads & phone calls out of each new campaign you build. No matter what niche you are building campaigns in, this will show you how.

Who This Course Is For
This course is for ANYONE who is looking to learn how to run Google Ads for themselves or for their client's. This course will teach anyone (no matter what your current Google Ads skill level) how to successfully set-up Google Ads campaigns from start to finish, in any niche. Not only will we teach you how to set the campaigns up, but we'll teach you how to get them running smooth, producing leads AND how to KEEP them running smoothly.

Who Is Teaching This Course?
Google Ads Training Academy is taught by Rob Andolina, a 'Google Premier Partner' pay-per-click expert who's managed $10's of millions of dollars in ad spend for hundreds of local business owners and internet marketing agencies over the past 11 years. (You've probably seen his YouTube videos). Rob heads up all of the PPC operations for his white label pay per click company Clicks Geek along with his partner Ed Stapleton, Jr.
We Know Google Ads. Check Out Some Client Results Below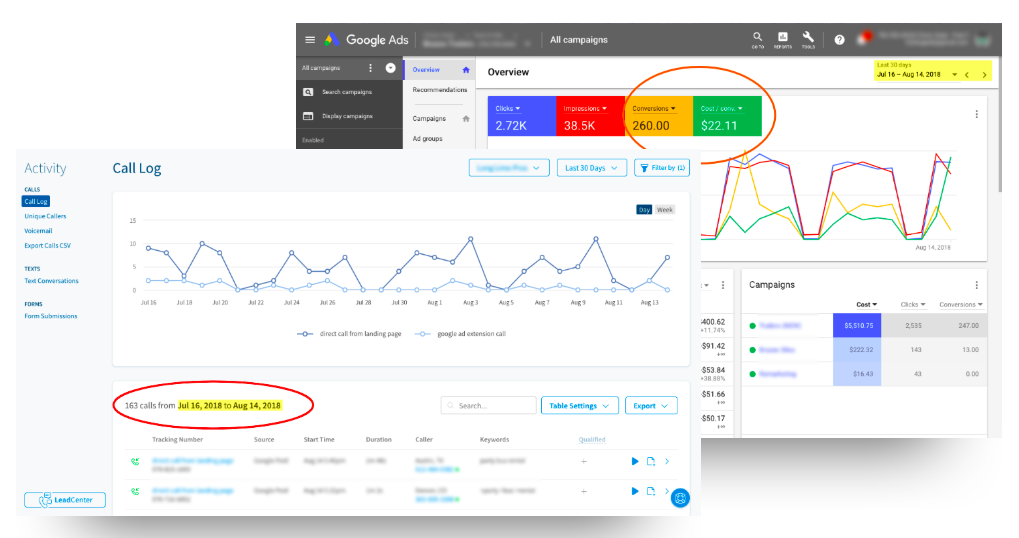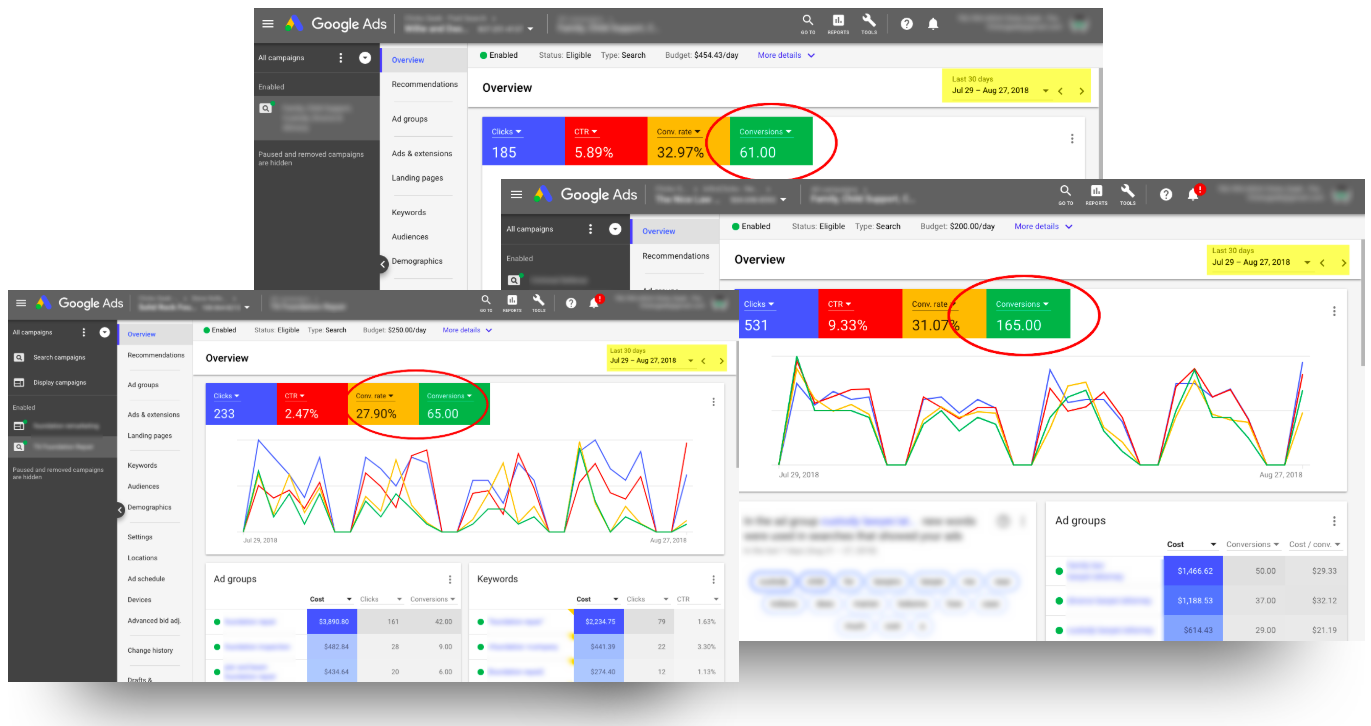 Here Is What Our Students Worldwide Are Saying: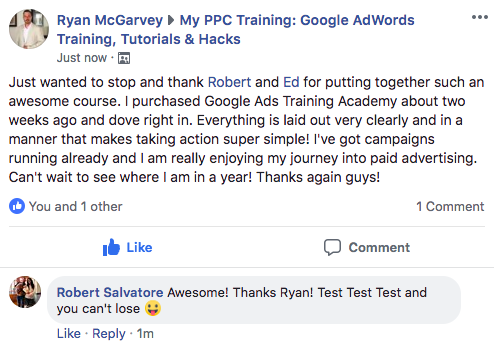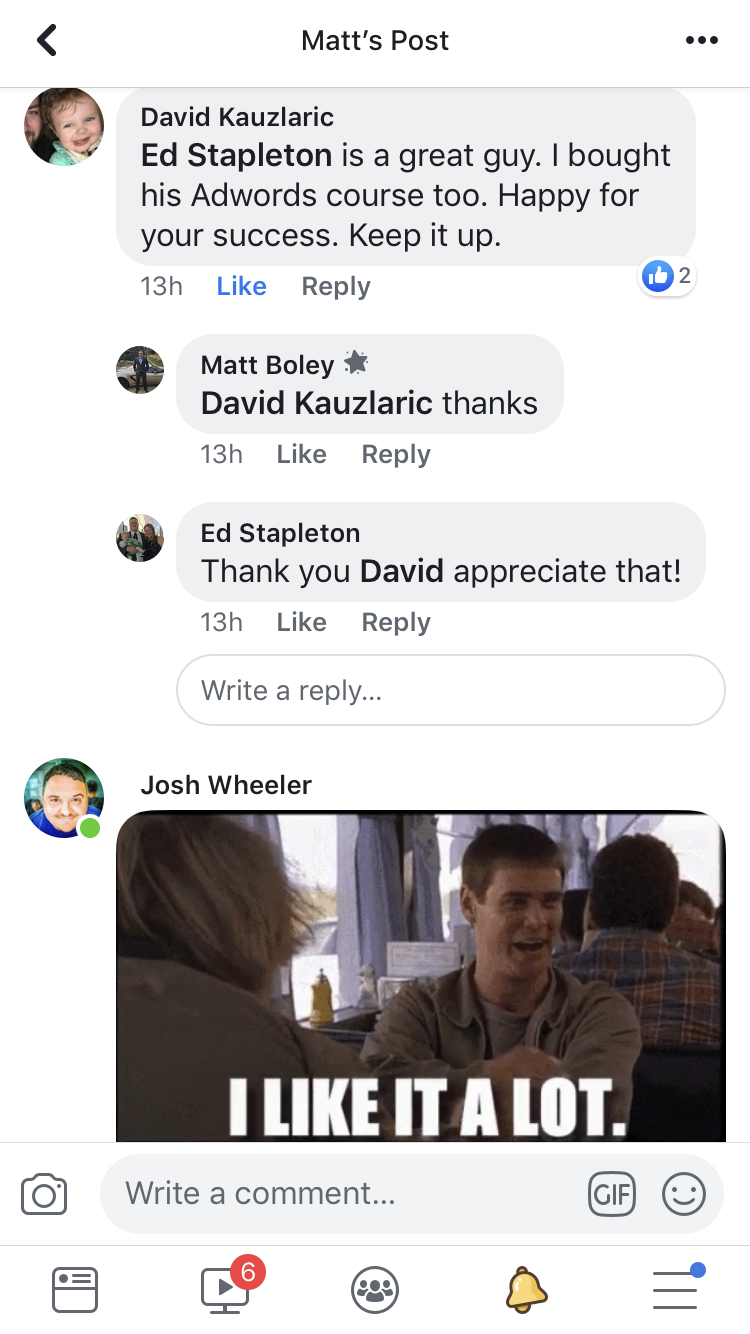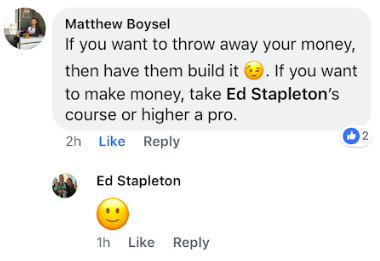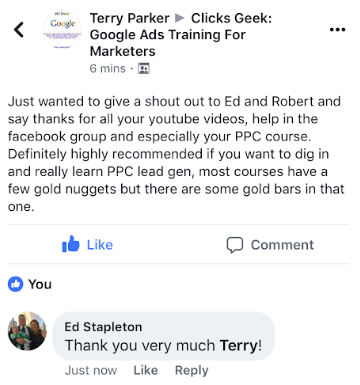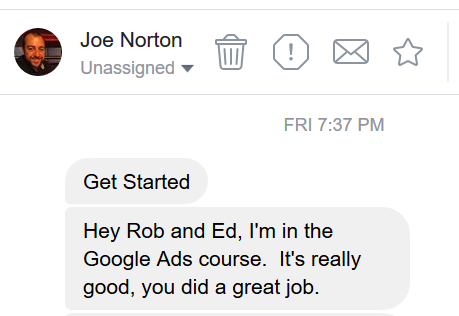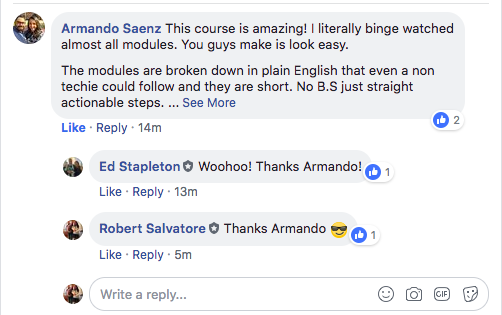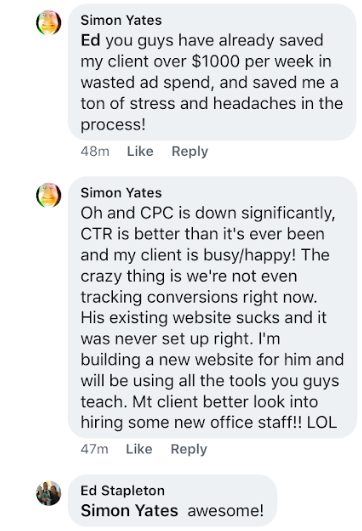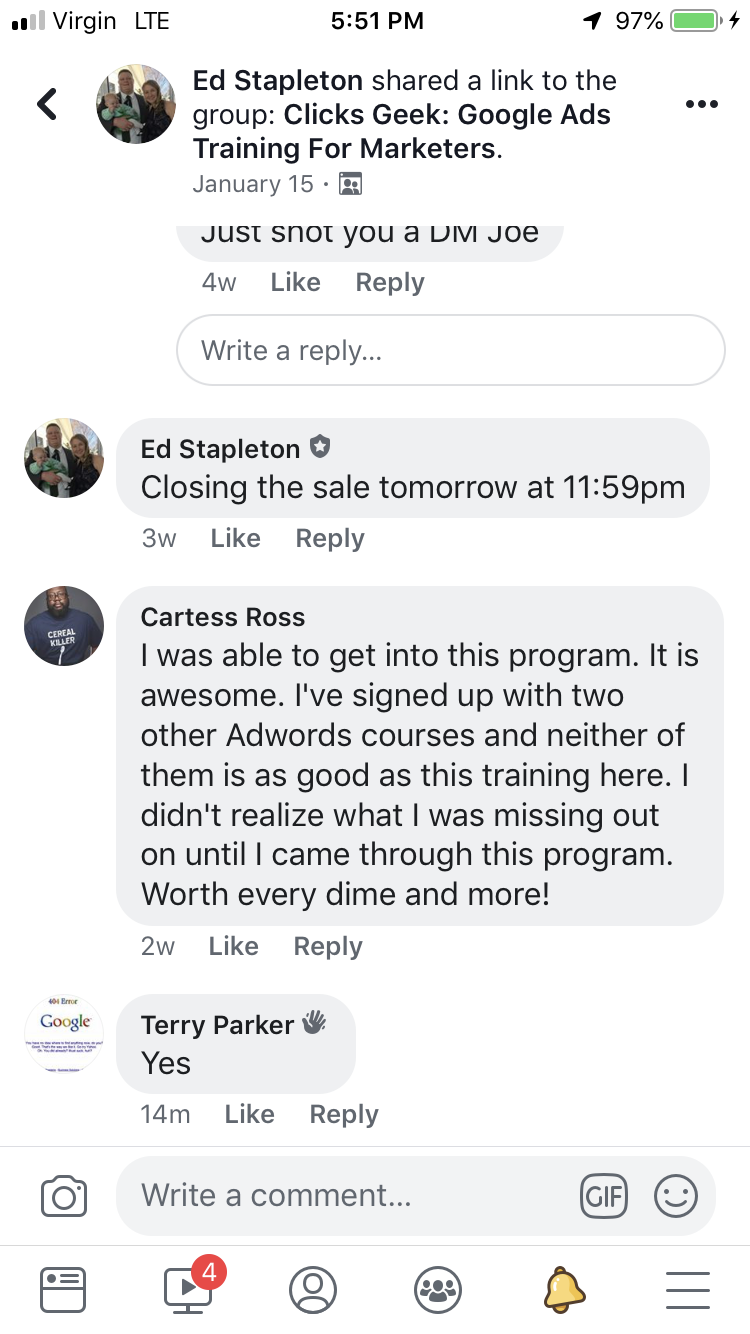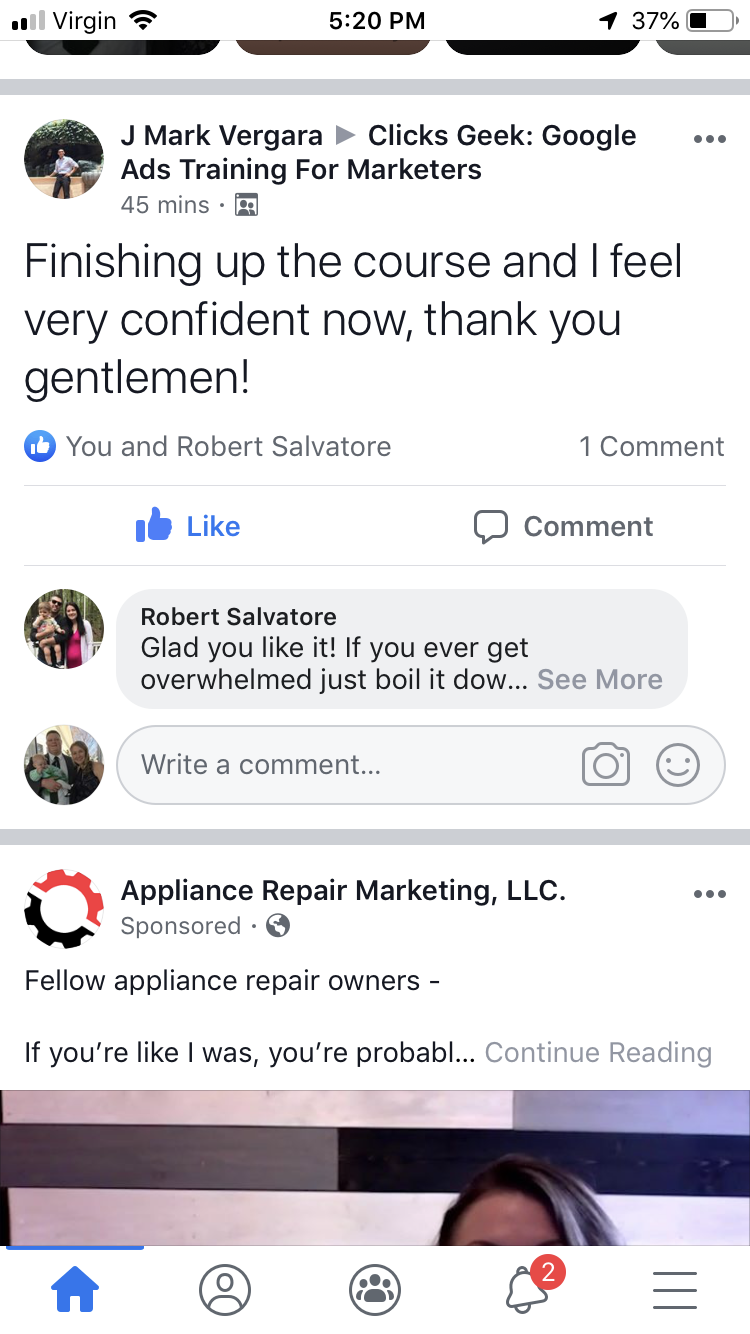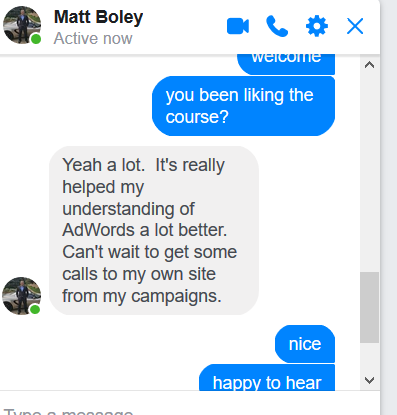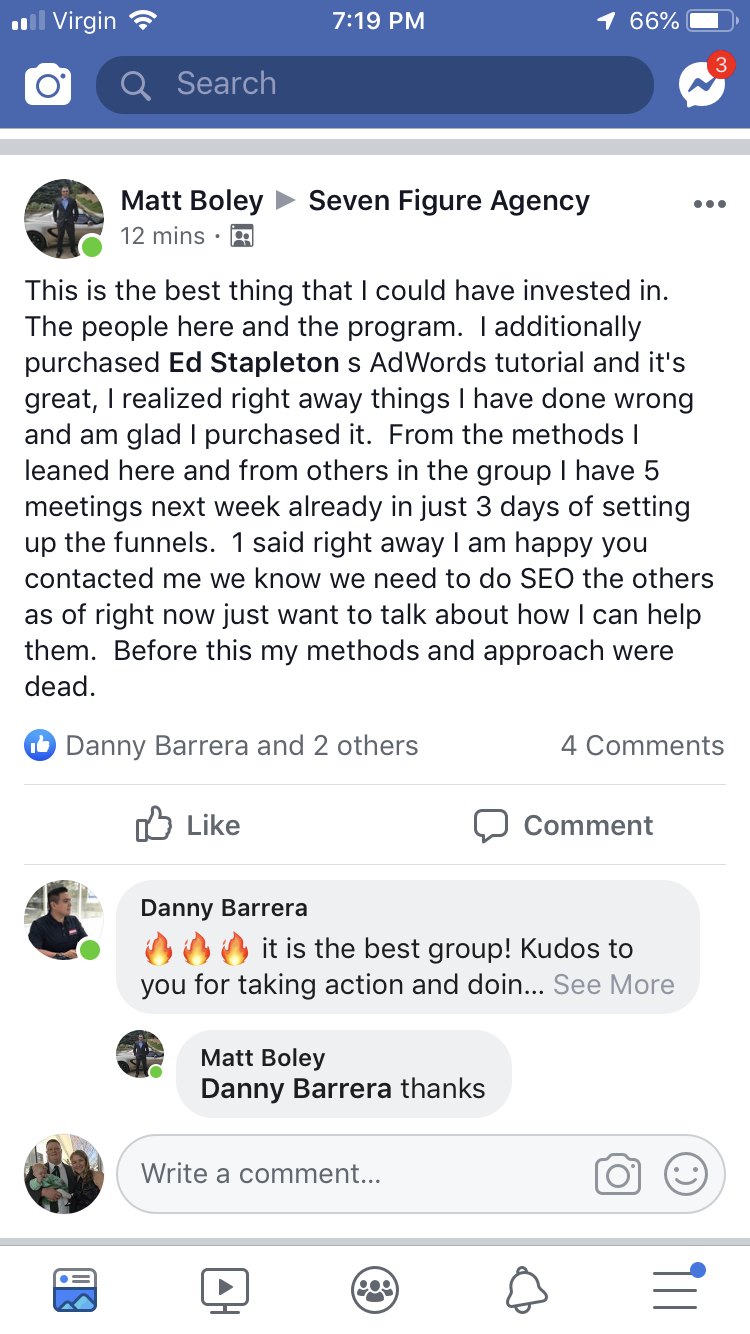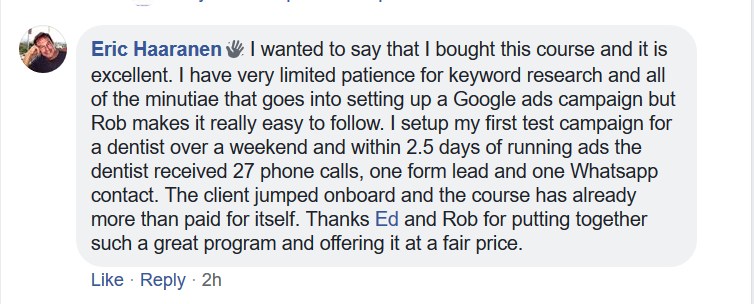 Frequently Asked Questions
What if I'm a complete beginner? Can I still generate high-value leads in 30 days?
In Google Ads Training Academy, I show you exactly what to do to set up a profitable Google Ads Campaign from scratch. Which means even if you are brand new to Google Ads you can start seeing high-value leads calling within the first week or two if you apply everything we teach and have the correct budget, bids, landing pages, etc.
Is your training in the new or old Google Ads/AdWords interface?
ALL of our training is in the new Google Ads interface/platform. The old interface won't even be accessible come October 2018. You will have access to cutting-edge Google Ads training and all up to date.
Can't I learn this stuff on Youtube?
You could piece together how to create a profitable lead generation campaign by watching Youtube videos. It would take you months or even years to learn all the techniques and strategies I show you in Google Ads Training Academy. The price isn't just your time. With Youtube videos alone, you'd spend hundreds if not thousands of dollars mastering Google Ads by trial and error. What's worse, after all that struggle, you would know there was a much easier way. In Google Ads Training Academy I teach you exactly how to create lead generation campaigns that can turn around your business. And grow it beyond your biggest expectations. You'll always have access to the content. Including all the new content I'll add.
I'm so busy running my business. Can I master Google Ads in 30 days? I don't want this to become just another thing on my to-do list.
Some students choose to binge watch the modules. But even if you can only spare 1 hour a day, you can have your own Google Ads campaign churning out high-value leads in the first 30 days. All you have to do is spend 1 hour watching me guide you through every detail of your Google Ad Campaign.
I've read books and taken other courses on AdWords before. They were overwhelming or made you pay to get the actionable information. Is that gonna happen?
Not at all. Google Ads Training Academy only focuses on lead generation campaigns. That way you won't get bogged down by learning more than you need to in order to start bringing in hot leads with your own Google Ads campaigns. And I teach the course in plain English without a bunch of tech jargon. In fact, I made the course so that even a non-techie person can bring in a huge influx of leads to their business with Google Ads. Also, in this course, I reveal all my Google Ads secrets. There are no upsells for the real info. Instead, I guide you through the same steps I use every day to bring in high-value leads for my 127+ clients. So you can dominate with Google Ads for your business too.
Do you offer a refund?
Because our products are digital goods delivered via Internet download we generally offer no refunds. If you change your mind about your purchase and you have not downloaded or viewed our product, we will happily issue you a refund upon your request.
Your Instructor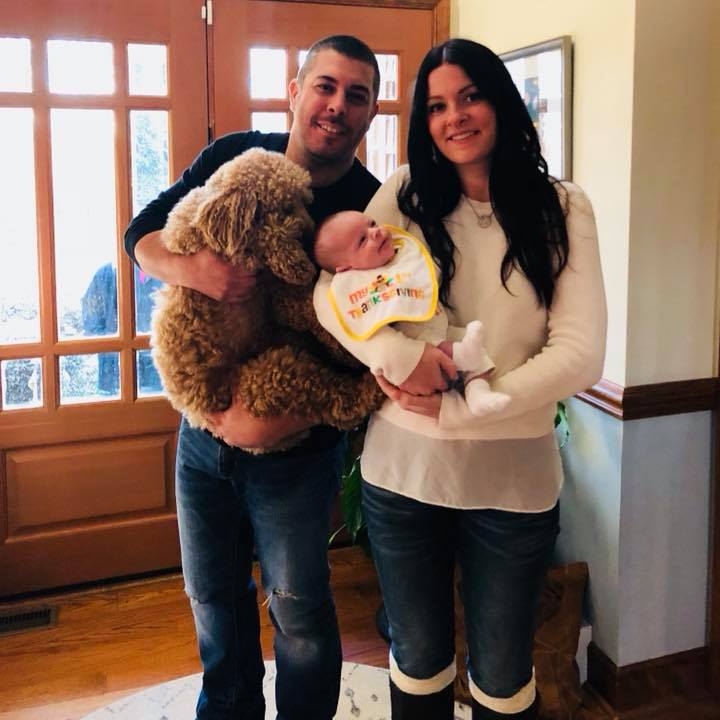 My name is Rob and I'm from right outside of Philadelphia (Super Bowl XXXIX Champs!!) Aside from running the Google Ads video tutorials on YouTube, I am co-owner of Clicks Geek, a Certified Google Premier Partner agency.